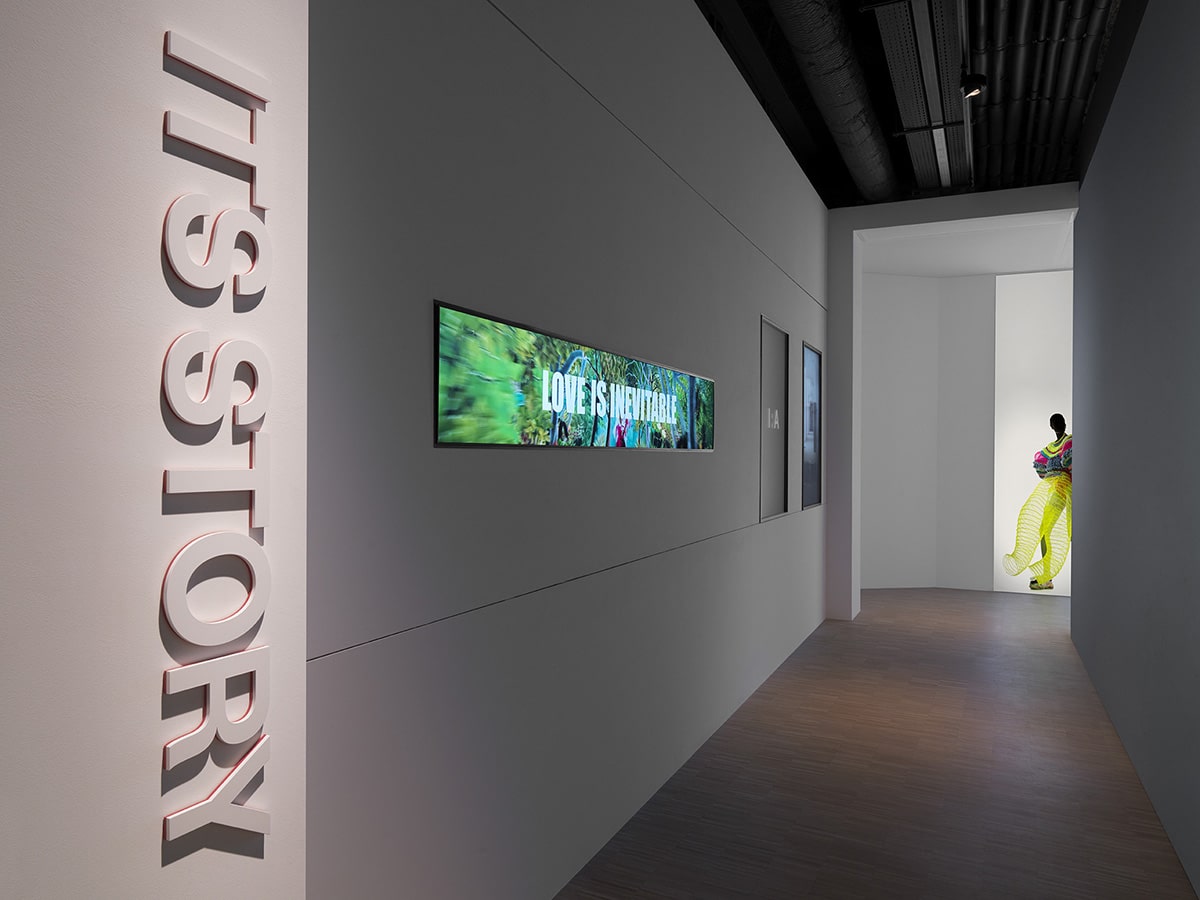 ITS Arcademy – Museum of Art in Fashion è ospitato in uno splendido palazzo di fine ottocento nel cuore di Trieste, ed è il primo museo della moda contemporanea in Italia e unico dedicato alla creatività dei talenti emergenti. Questo spazio espositivo dove si incontrano moda, arte e cultura, ospiterà mostre internazionali, la prima, a cura dello storico della moda Olivier Saillard, sarà un percorso alla scoperta dei progetti e delle storie dei più entusiasmanti talenti del design degli ultimi vent'anni.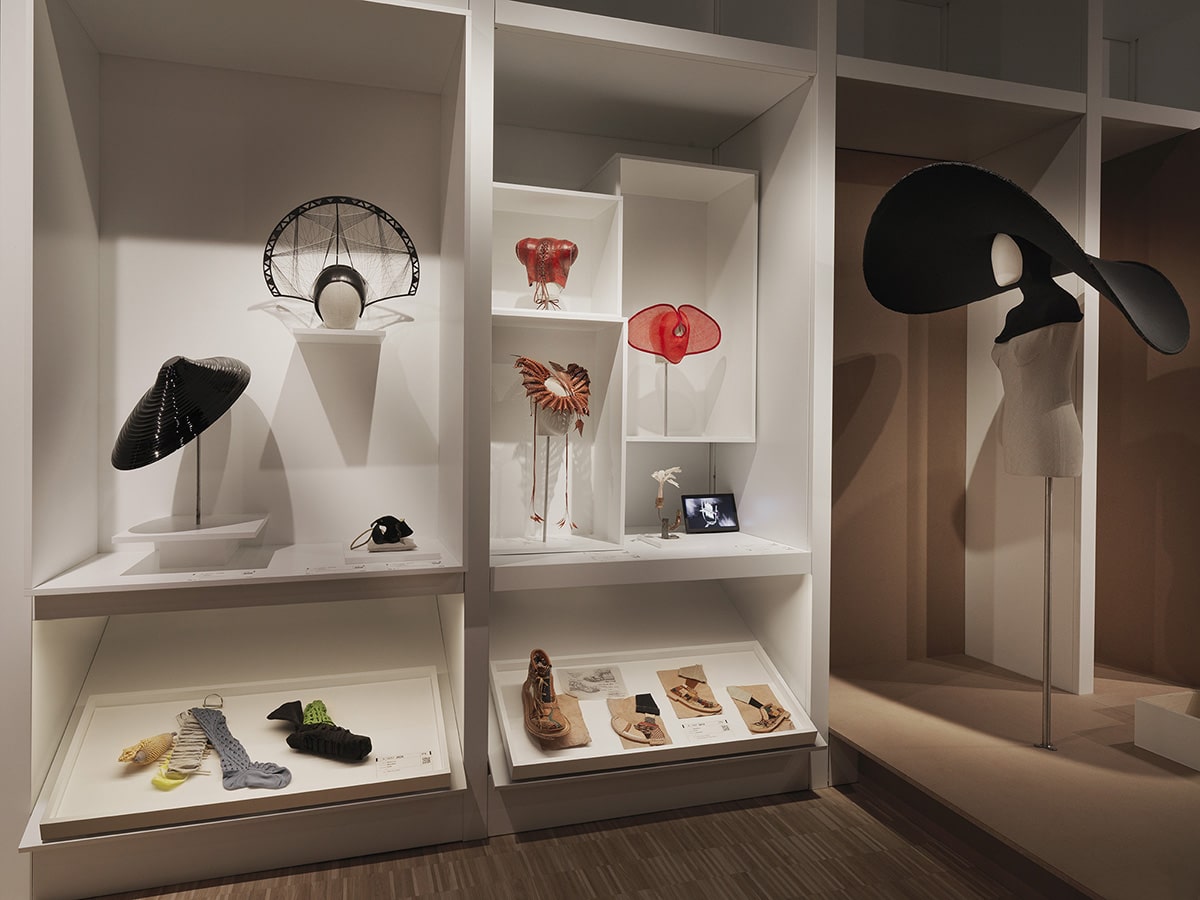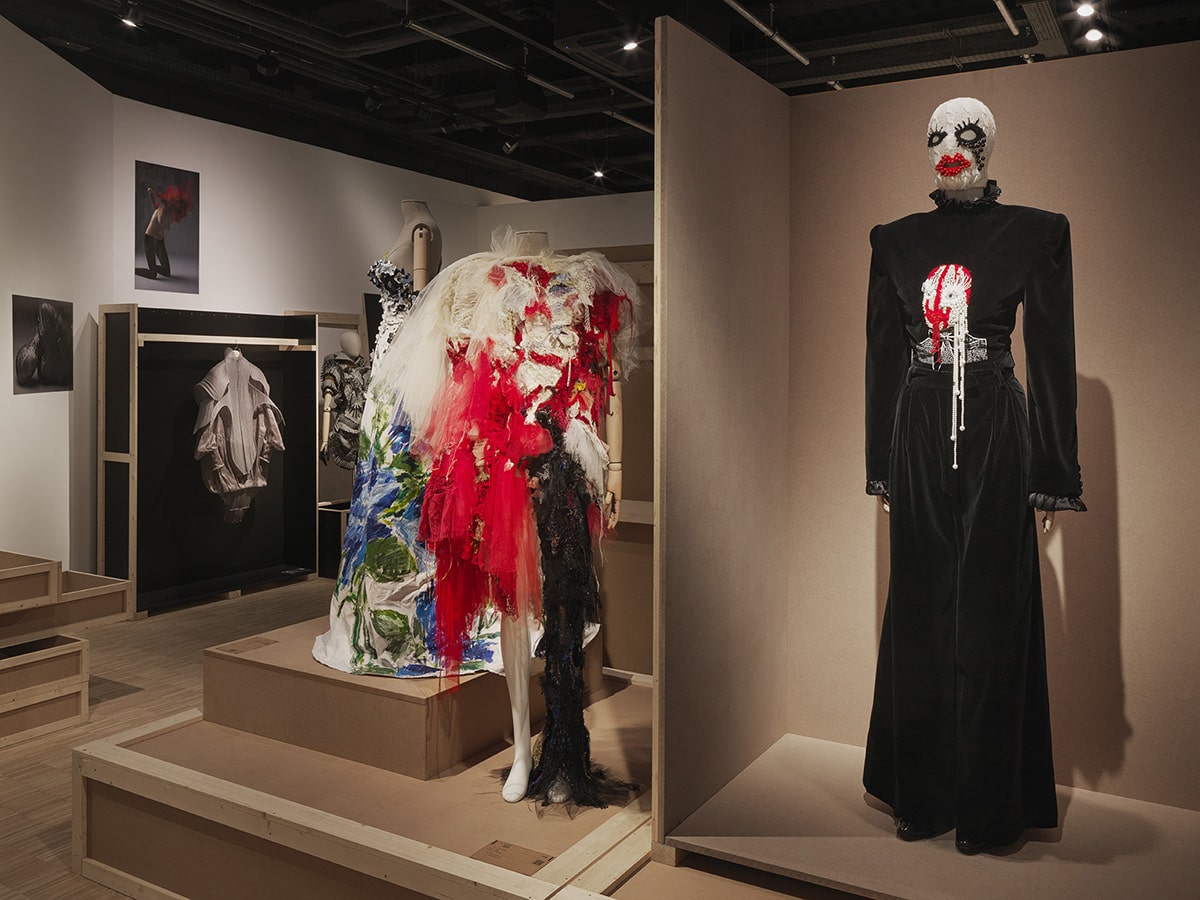 La collezione è un patrimonio creativo rarissimo perché formato da opere prime raccolte nelle venti edizioni di ITS Contest – iniziato nel 2002 lancia l'edizione 2023 il 10 maggio 2023 con il concept Born to Create. Il contest è aperto a designer emergenti e a studenti in design di fashion, accessori e gioielli di tutto il mondo -, uno dei più importanti concorsi al mondo dedicato alla moda contemporanea: 14.758 portfolio, 1.089 abiti, 163 accessori, 118 gioielli e oltre 700 opere fotografiche. Progetti radicali e innovativi, liberi da logiche commerciali.
"ITS Arcademy è il frutto di oltre venti anni di ricerca e dialogo con le ultime generazioni di creativi, scovati nelle scuole di tutto il mondo, seguiti, portati infine a Trieste e resi parte di una famiglia che continua a crescere. L'archivio di ITS Arcademy è un racconto in divenire dei tempi e di come la creatività ha reagito ad un contesto storico e culturale in continua mutazione. Sistematizzare questo patrimonio per aprirlo al pubblico più ampio è una missione che sentiamo profondamente. […] Nel conservare ed esporre idee e prodotti creativi esprime il desiderio di aprire un varco, attivando un flusso: creatività che stimola connessioni e pensieri, in maniera continua e proficua." Ha spiegato Barbara Franchin, Presidente e Direttore Artistico di Fondazione ITS
Dal 18 aprile al 4 febbraio 2024 accoglierà la mostra inaugurale "The First Exhibition – 20 Years of Contemporary Fashion Evolution" curata da Olivier Saillard, storico della moda già direttore del Palais Galliera, un emozionante viaggio nella storia non raccontata della moda contemporanea degli ultimi due decenni, e uno sguardo al nostro futuro attraverso quasi cento opere organizzate in sei sezioni: Espressionisti, Neo Futuristi, Astrazioni liriche, Art Brut, Figurazioni libere e Autoritratti. Si potranno ammirare alcuni esempi delle prime creazioni di nomi della storia del design contemporaneo: Demna (Direttore creativo di Balenciaga), Matthieu Blazy (direttore creativo di Bottega Veneta), Justin Smith (prolifico cappellaio inglese scelto da Amal Clooney per le nozze e prediletto dal cinema: suo il famoso copricapo di Angelina Jolie in Maleficent e quello di Carrie Fisher in Star Wars – Episode VIII), Thomasine Barnekow (guantaia svedese il cui atelier parigino ha prodotto creazioni per star come Beyoncé, Cate Blanchett, JLo, Billie Eilish e per Lily Collins e il cast della fortunata serie Netflix 'Emily In Paris'), Richard Quinn (il primo stilista a ricevere il premio per il design istituito dalla Regina Elisabetta II nel 2018) e la giapponese Maiko Takeda (il cui copricapo in mostra appare sulla copertina dell'album 'Vulnicura' della cantante islandese Bjork).
"Questo patrimonio in costante crescita, cui si aggiungono continuamente nuovi e preziosi portfolio, abiti, accessori e gioielli, può competere con le collezioni dei grandi musei a livello mondiale e divenire il primo museo della moda interamente dedicato alle forme e alle espressioni più contemporanee della nostra epoca." Ha dichiarato Olivier Saillard.
ITS Arcademy è anche un luogo di formazione e educazione che propone corsi, laboratori e workshop rivolti a un ampio spettro di pubblico: da chi studia moda e design, agli studenti di scuole di ogni ordine e grado, fino ai semplici curiosi, le famiglie, i bambini. Tra i tutor molti finalisti delle precedenti edizioni di ITS.
ITS Arcademy – Museum of Art in Fashion, Italy's first contemporary fashion museum opened in Trieste
ITS Arcademy – Museum of Art in Fashion is housed in a beautiful late 19th century building in the heart of Trieste, and is the first contemporary fashion museum in Italy and the only one dedicated to the creativity of emerging talents. This exhibition space where fashion, art and culture meet, will host international exhibitions, the first one, curated by fashion historian Olivier Saillard, will be a journey to discover the projects and stories of the most exciting design talents of the last two decades.
The collection is a very rare creative heritage because it consists of first works collected in the twenty editions of ITS Contest – started in 2002 launches the 2023 edition on May 10, 2023 with the Born to Create concept. The contest is open to emerging designers and students in fashion, accessories and jewelry design from all over the world-, one of the most important contests in the world dedicated to contemporary fashion: 14,758 portfolios, 1,089 dresses, 163 accessories, 118 pieces of jewelry and over 700 photographic works. Radical and innovative projects, free from commercial logic.
"ITS Arcademy is the fruit of more than twenty years of research and dialogue with the latest generation of creatives, scouted in schools around the world, followed, finally brought to Trieste and made part of a family that continues to grow. The ITS Arcademy archive is a developing narrative of the times and how creativity has reacted to an ever-changing historical and cultural context. Systematizing this herit age to open it to the wider public is a mission we feel deeply. […] In preserving and exhibiting creative ideas and products, it expresses the desire to open a gateway, activating a flow: creativity that stimulates connections and thoughts, in a continuous and fruitful way." Barbara Franchin, President and Artistic Director of ITS Foundation, explained.
From April 18 to Feb. 4, 2024, it will host the inaugural exhibition "The First Exhibition – 20 Years of Contemporary Fashion Evolution" curated by Olivier Saillard, fashion historian and former director of the Palais Galliera, an exciting journey through the untold history of contemporary fashion of the past two decades, and a glimpse into our future through nearly one hundred works organized in six sections: Expressionists, Neo-Futurists, Lyrical Abstractions, Art Brut, Free Figurations, and Self-Portraits.
Examples of early creations by names in contemporary design history will be on display: Demna (creative director of Balenciaga), Matthieu Blazy (creative director of Bottega Veneta), Justin Smith (prolific English hatmaker chosen by Amal Clooney for her wedding and a movie favorite: his is Angelina Jolie's famous headgear in Maleficent and Carrie Fisher's in Star Wars – Episode VIII), Thomasine Barnekow (Swedish glovemaker whose Paris atelier has produced creations for stars such as Beyoncé, Cate Blanchett, JLo, Billie Eilish and for Lily Collins and the cast of the hit Netflix series "Emily In Paris"), Richard Quinn (the first designer to receive the design award established by Queen Elizabeth II in 2018) and Japan's Maiko Takeda (whose headdress appears on the cover of Icelandic singer Bjork's "Vulnicura" album).
"This ever-growing heritage, to which new and valuable portfolios, dresses, accessories and jewelry are constantly being added, can compete with the collections of the world's great museums and become the first fashion museum entirely dedicated to the most contemporary forms and expressions of our time." Said Olivier Saillard.
ITS Arcademy is also a place for training and education, offering courses, workshops and laboratories aimed at a wide range of audiences: from those studying fashion and design, to school students of all levels, to the merely curious, to families and children. Tutors include many finalists from previous editions of ITS.